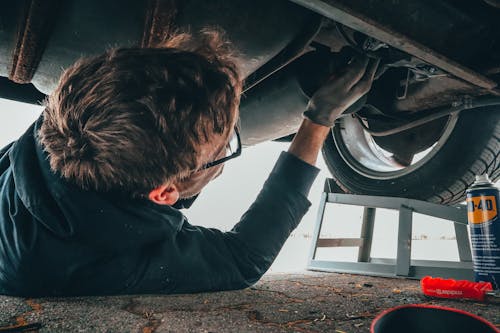 If you are looking for the best torque converter for the money, you should consider the 7.3 torque converter. You may need a new converter if your current converter no longer locks up, and the trans shop says that the problem is with the torque converter itself. Replacing the solenoid body may be a waste of money in some cases.
So, the question is, what is the best torque converter on the market for your money? You should go for something with a lower stall speed if you hate mashing the pedal and having the RPMs just hang at 3000 while you accelerate through 1st and 2nd. You do not want to spend your money on a weak factory converter that can easily fail with high mileage, greater than stock power or frequent towing.
OEM units are usually made with stamped metal components and their stall speed is not matched to the motor's torque curve. Power-adders hasten the life of the OEM converters. The 7.3 torque converter completely eliminates this weaknesses. It features a patented square tab clutch design for reliability during lock-up, ATS proprietary clutch material, re-designed stators, CNC cut steels, Torrington bearings as well as stall speeds matched to the 7.3, 6.0 and 6.4 Powerstroke motor.
The 7.3 torque converter is designed to hold increase torque while efficiently transferring it to the transmission. This results into more power to the ground, lower transmission temperatures as well as greater overall performance. With this torque converter, you can be guaranteed of longevity and it will work perfectly for many years to come, of course with proper maintenance. It is pretty good, and it has received a lot of good reviews from many people who have used it.
For more information on the 7.3 torque converter, visit our website at https://puredieselpower.com/